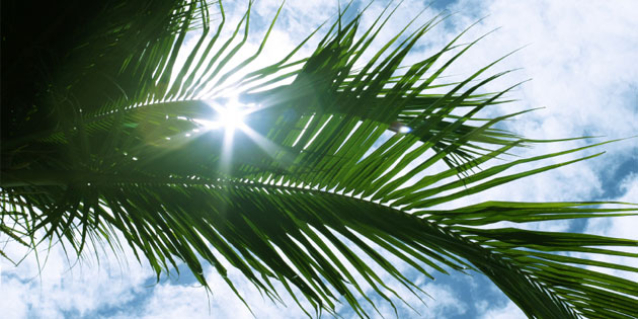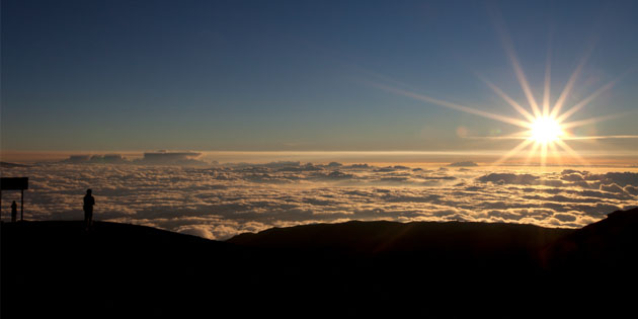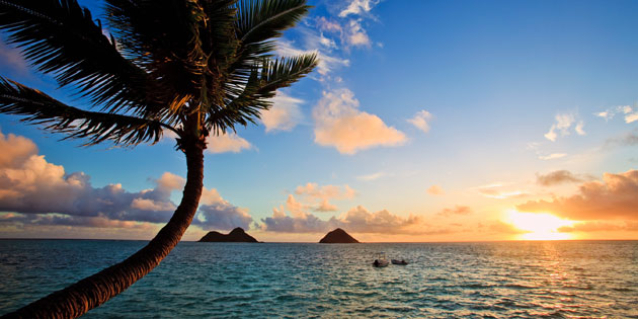 EMERGENCY ALERT:
On March 16, 2020, the Uniform Information Practices Act (Modified), chapter 92F, HRS (UIPA), was temporarily suspended in its entirety and the Sunshine Law, part I of chapter 92, HRS, was partially suspended by the Supplementary Proclamation of Governor Ige,  The March 16 Supplementary Proclamation was extended until May 31, 2020 by the Governor's Sixth Supplementary Proclamation dated April 25, 2020.  Because the UIPA was suspended in its entirety, OIP's powers and duties found in part IV of chapter 92F, HRS, were also suspended.
On May 5, 2020, the Governor's Seventh Supplementary Proclamation for COVID-19 at Exhibit H, restored OIP's powers and duties found in part IV of the UIPA, except that the UIPA and OIP's rules were "suspended to the extent they contain any deadlines for agencies, including deadlines for the OIP, relating to requests for government records and/or complaints to OIP."  The partial suspensions of the Sunshine Law and UIPA were continued in several subsequent proclamations.  The Governor's proclamation dated June 7, 2021, the Twenty-First Proclamation Related to the COVID-19 Emergency (SP21), at Exhibit E, contains some modifications to the prior partial suspension of the UIPA, and mostly retains the partial suspension of the Sunshine Law.  SP21 supersedes all prior proclamations related to the COVID-19 emergency, and is effective through August 6, 2021, unless terminated or superseded by a separate proclamation, whichever shall occur first.  The partial suspensions to the UIPA and Sunshine Law set forth in SP19 are as follows. 
UIPA
SP21, at Exhibit E, continues to provide that the UIPA and OIP's administrative rules are suspended to the extent they contain any deadlines for agencies or OIP relating to requests for government records and/or complaints to OIP.  SP21, however, imposes the following minimum requirements on agencies receiving record requests, stating that UIPA response deadlines are suspended for agencies only if:
A.  Compliance requires review of hard copy files that are not accessible during the COVID-19 emergency;
B.  Tasking staff to comply with the deadline will directly impair the agency's COVID19 response efforts; or
C.  The agency is processing backlogged requests for government records in good faith with reasonable effort.
SP21 requires that agencies processing backlogged UIPA requests must give priority to: (i) UIPA requests that do not require redaction or substantial review of records; and (ii) UIPA requests made in the public interest where the requester has the primary intent and actual ability to widely disseminate the requested information to the general public. 
SP21 clearly states that "[a]gencies must acknowledge receipt of UIPA Requests.  If a request is not acknowledged, the requester may ask the Office of Information Practices to verify that the agency received the UIPA Request."  (Emphasis added.)  OIP may open a case to verify agency receipt of a record request, but requesters should still be aware that OIP does not maintain the records of other agencies and all deadlines for OIP and agencies continue to be suspended in certain circumstances by SP21 Exhibit E.  Therefore, requesters still may not receive the government records they are seeking from the agencies until a later date, unless they exercise their right to file court actions. 
Agencies are required by SP21 to retain UIPA requests and may not destroy requested records while a UIPA Request request is pending. 
SP21 includes a requirement that agencies respond to communications from requesters on the status of their UIPA request, and if the agency is able, it may provide a requester with a non-binding inclination of whether a request will be granted or denied and any suggestions to narrow or modify the request to expedite processing.
SP21 provides that, upon request, agencies must provide a free up-to-date list of requests for government records submitted to the agency under the UIPA's Part II (freedom of information) that are still pending due to SP21's UIPA deadline suspension.  The list must identify, at a minimum, the requester and the date of the request to permit requesters to track their requests.
Finally, SP21 requires that requests for government records not answered during the emergency relief period must be answered in a reasonable period of time following termination of the suspension of laws.  An agency that does not rely on the suspended deadlines need not follow these minimum requirements and is encouraged to resolve backlogged UIPA requests expeditiously.
SUNSHINE LAW
SP 21 mostly continued the prior partial suspension of the Sunshine Law, providing that the Sunshine Law is suspended to the extent necessary to enable boards to conduct meetings without any board members or members of the public physically present in the same location. The physical locations of the board members need not be listed on the agenda. 
Boards are discouraged from meeting during the emergency disaster relief period and should only be meeting as necessary to comply with a law, operational necessity, or in furtherance of emergency responses to COVID-19.  If a board holds a meeting, the meeting notice must be electronically posted and electronically provided to notification lists consistent with section 92-7, HRS; however, posting at the site of the meeting or at a centralized location in a public building is not required.  
SP21 requires that, consistent with section 92-7.5, HRS, board packets must be electronically posted as soon as practicable.  Boards must accept written testimony from the public; and must comply with the requirements to keep and electronically post meeting minutes consistent with section 92-9, HRS.  Quorum requirements in section 92-15, HRS, must be met for all meetings.  
If a board has the staffing, technological and other resources to hold a secure video-teleconference (i.e., video and audio), SP21 requires that the board must, in good faith, attempt to provide the public with the opportunity to observe the meeting as it happens and an opportunity to provide oral testimony.  No board action shall be invalid if the board's good faith efforts to implement remote technology for public observations and comments do not work.  If a board does not have the staffing, technological, or other resources to hold a secure video-teleconference (i.e., it is limited to audio only), it must provide the public with the opportunity to listen to the teleconference as it happens and should make a good faith effort to provide the public with the opportunity to provide oral testimony.  
Finally, SP21 states that boards are encouraged to consider the following guidelines:  
Board members should be clearly visible and/or audible consistent with the remote technology used by the board. 

At the start of all meetings, the presiding officer should announce the names of the participating members. 

 

For audio-only teleconferencing, each speaker should repeat their name before making remarks. 

 

Votes should be conducted by roll call so that it is clear how each board member voted. 

 

To preserve the executive nature of any portion of a meeting closed to the public, the presiding officer should confirm with staff that no unauthorized person is present and has access to the executive session.

 

When resources exist to readily do so, boards should record meetings and make the recordings electronically available to the public as soon as practicable after a meeting.
The Legislature passed a bill proposed by OIP during the 2021 legislative session that would amend the Sunshine Law to allow remote meetings (popularly referred to as "virtual" meetings) to continue once the Governor's emergency orders are lifted.  Senate Bill 1034 SD1 HD2 CD1 has been enrolled to the Governor and may be viewed on the Legislature's website at Capitol.Hawaii.gov. 
 As the COVID-19 virus has become a global pandemic and a serious threat to the health and welfare of our State's population, the Governor's orders were issued to give government the maximum flexibility to focus its attention and personnel resources on directly addressing the immediate situation at hand.  When the situation is stabilized and there is proper leeway to redirect those resources, the partial suspension of these laws will be lifted. 
In the meantime, with the substantial restoration of its powers and duties, OIP is opening certain new cases and issuing opinions.  However, OIP still cannot accept appeals based on causes of action dependent on alleged violations of the portions of the UIPA and Sunshine Law that are suspended and therefore not in effect.  Moreover, because agencies are currently not required to follow the deadlines for responses to OIP's inquiries, case resolution may be delayed until after the laws and deadlines are fully reinstated. 
OIP has continued throughout this emergency period to provide its Attorney of the Day service, which promptly responds to Sunshine Law and UIPA questions.  For fastest service, questions  should be submitted by email to [email protected].  While email remains the preferred method of contact, OIP can also be reached by phone at (808) 586-1400, fax at (808) 586-1412, or postal mail at 250 S. Hotel Street, Suite 107, Honolulu, Hawaii, 96813.
OIP also continues to provide updated guidance and open government news in its What's New articles.  If you are not already receiving these emails directly from OIP, you can ask to be added by providing your email address to [email protected].  Archived copies of these articles are posted on the What's New page at oip.hawaii.gov.
OIP thanks the public and government agencies for their patience and understanding during this challenging time.  OIP urges government agencies and boards to also do what they can to keep the public informed and, to the extent possible, allow for remote participation at public meetings using technology, such as livestreaming, teleconferencing, or other forms of online virtual meetings.  OIP's Tips for Holding a Virtual Public Meeting and other guidance can be found on OIP's Sunshine Law or Training pages.
Mahalo everyone, and please stay healthy!
---
ALOHA!
Welcome to the website of the Office of Information Practices (OIP), whose mission is
 "ensuring open government while protecting individual privacy."
OIP administers two laws to promote open and transparent government in Hawai'i:
the Uniform Information Practices Act (UIPA), HRS Chapter 92F, which requires open access to government records, and
the Sunshine Law, part I of HRS Chapter 92, which requires open public meetings.
Both laws are intended to open up governmental processes to public scrutiny and participation by requiring government business to be conducted as transparently as possible, while balancing personal privacy rights guaranteed under the Hawaii State Constitution.
OIP provides uniform interpretation, advice, and training on these laws to nearly all of Hawaii's state and county agencies and boards and to the general public.  OIP renders advice and assistance on questions concerning the public's right to access to government records or meetings, and also provides training to help agencies comply with the laws.  Although the public has the right to go to court without having to involve OIP, it is not necessary to hire attorneys or observe judicial formalities to obtain OIP's assistance, and OIP's free and informal proceedings are not subject to the contested case procedures of HRS Chapter 91.
To explain the open government laws' requirements, OIP has training tools and guides readily available on this website.  Training materials and OIP's annual reports are posted on this website and there are links to other open government agencies around the world.  In the What's New section, OIP regularly provides updates on its activities and has links to open government news from around the world.  To begin or stop receiving OIP's e-mailed What's New updates, please e-mail [email protected].
Through OIP's Attorney of the Day service, members of the public or government agencies can e-mail [email protected] or call (808) 586-1400 to receive (usually within 24 hours) general, non-binding advice regarding the UIPA or Sunshine Law.  If further action is necessary, OIP may conduct an investigation.  When access to a public record has been denied by a government agency, the requester may file an appeal with OIP.  OIP also renders formal or informal opinions, which are enforceable by the courts.  OIP's opinions, including a searchable subject matter index for UIPA opinions, and a searchable subject matter index for Sunshine Law opinions, can be found on this website, along with the laws, rules, and various forms.
In addition to the UIPA and Sunshine Law, OIP administers the Records Report System (RRS), a computerized database (without the actual records) describing the more than 29,000 record titles of the various types of government records maintained by state and county agencies that may be available for public access.  OIP also trains and assists agencies to use the UIPA Record Request Log and uploads their Log summaries to the State's centralized website at data.hawaii.gov.
Through this website, you have access to a wealth of open government information and OIP is able to cost-effectively and efficiently share the knowledge of its experienced staff members to encourage greater awareness of and compliance with Hawaii's UIPA and Sunshine Law.  For an overview of the website's features, click on this link.  Thank you for visiting OIP's website and we hope that you will find most of the answers to your open government questions here.
If you require an auxiliary aid or accommodation due to a disability, please contact (808) 586-1400 or e-mail [email protected].  OIP will strive to return your initial call or e-mail by the end of the next business day.